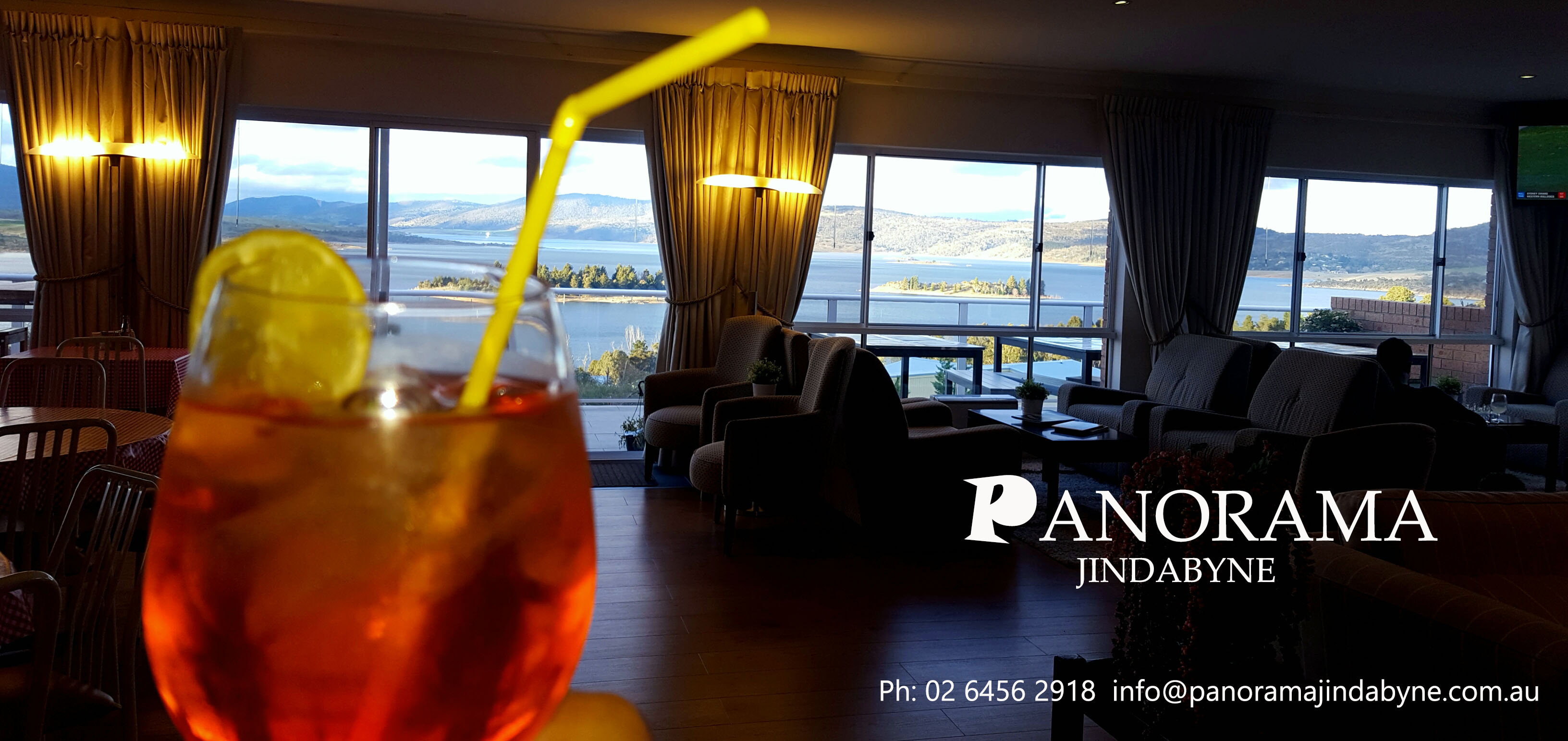 SUMMER
Only Book direct : FREE Daily Breakfast
Discovery the Best View in Town

WINTER
June to September
High Quality Daily Breakfast & Dinner Included
BUFFET BREAKFAST
Only Book Direct : FREE Daily Buffet Breakfast
The famous Panorama Jindabyne Buffet Breakfast is included with your Ski Season Accommodation.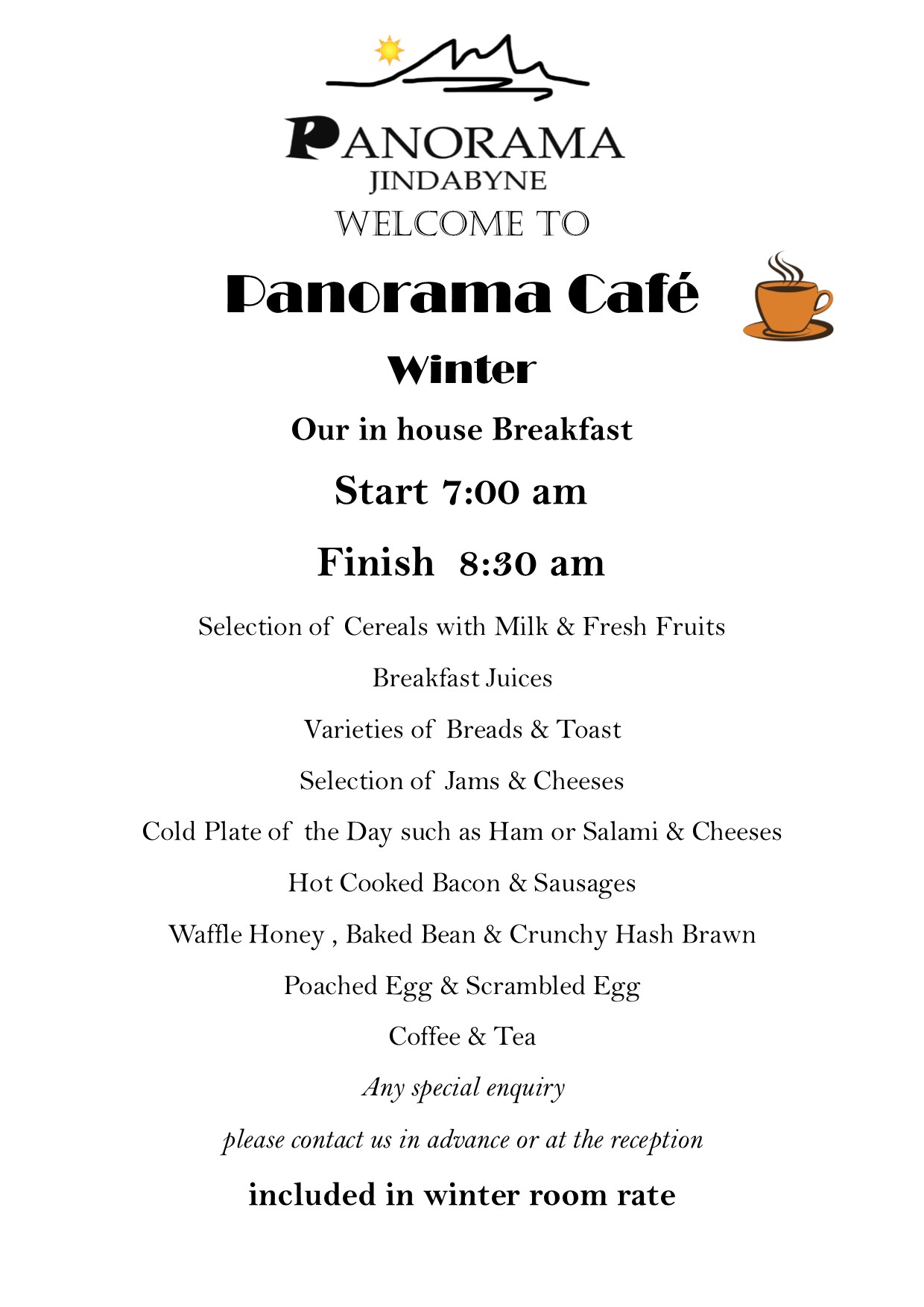 BUFFET DINNER
Only Book Direct : FREE Daily Buffet Dinner
The High Quality Panorama Jindabyne Buffet Dinner is included with your Ski Season Accommodation.
Why go out and line up ?!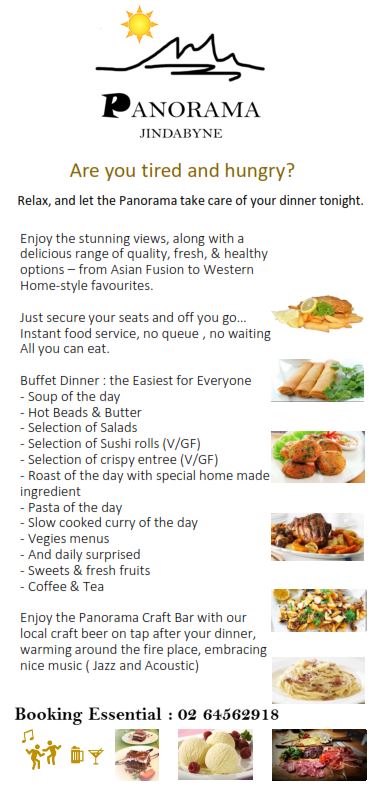 Panorama Cafe , Bar & Restaurant
We offer a selection of international dishes, ranging from Thai Fusion Dishes, Thai Curry to pastas, kid meals and unique home style creations.
Together with our Local Beer on Tap and much more drink options.
Group Booking
Wedding , A private party and special events (minimum 30 people) available by arrangement in Summer.
"It is a perfect place for your private function with hiring entitle building " including
-Venue hire (Function Room up to 110 seats)
– Bar for your Celebratory drinks
– 25 Rooms Accommodation
The restaurant is owned and operated by Panorama Jindabyne owners and chefs Anton and his wife BiBi. With over 20 years experience as an Austrian chef Anton is famous for his traditional European dishes and contemporary menu, also BiBi popular traditional Thai dishes. Our menu caters for most tastes, ages and budgets and delivers good hearty food made from the freshest ingredients
THE BEST SPOT
The panorama view of the lake Jindabyne impresses magical Sunshine& Sunset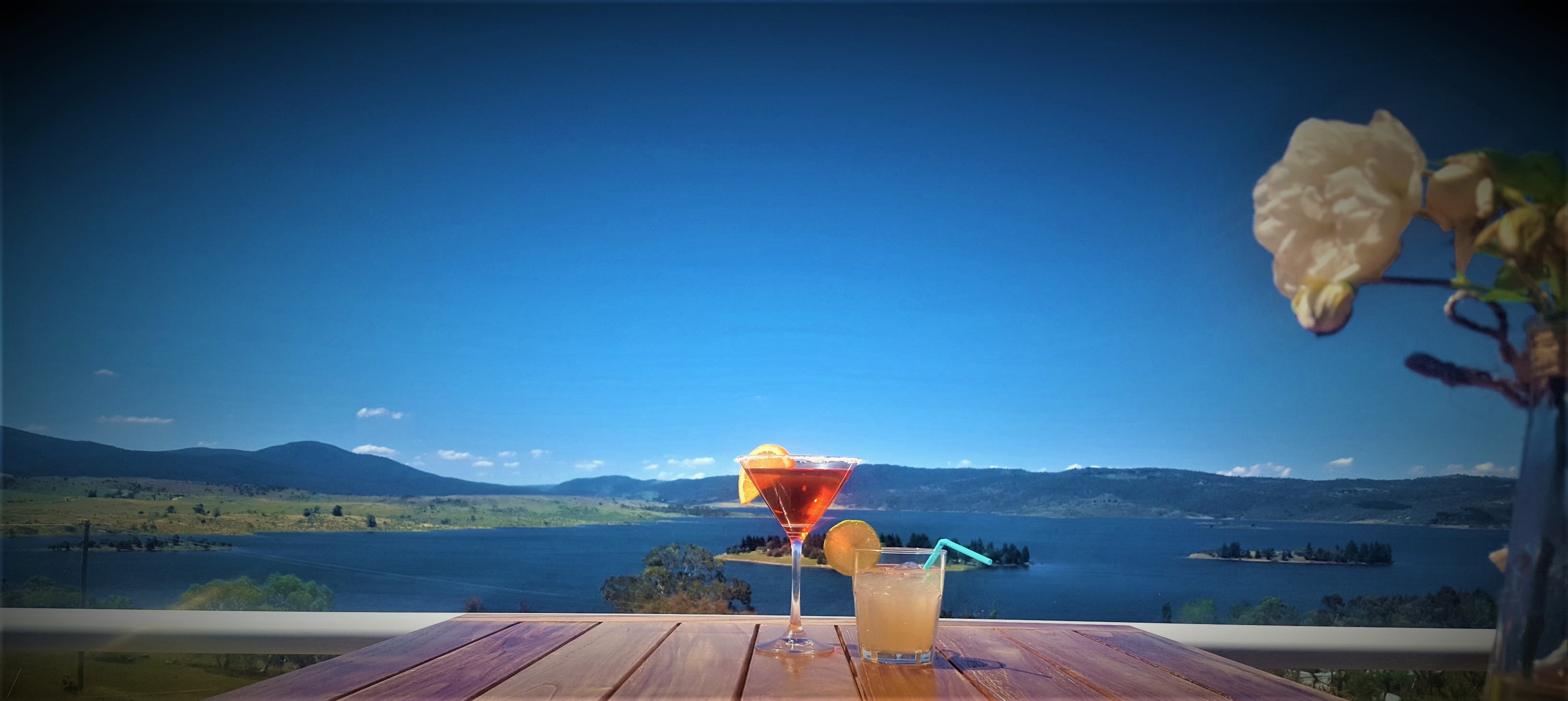 Panorama Jindabyne also boasts the Craft Bar where you may relax in comfort with the beverage of your choice.
Beer, Wine, Cocktails and Soft Drinks are available.