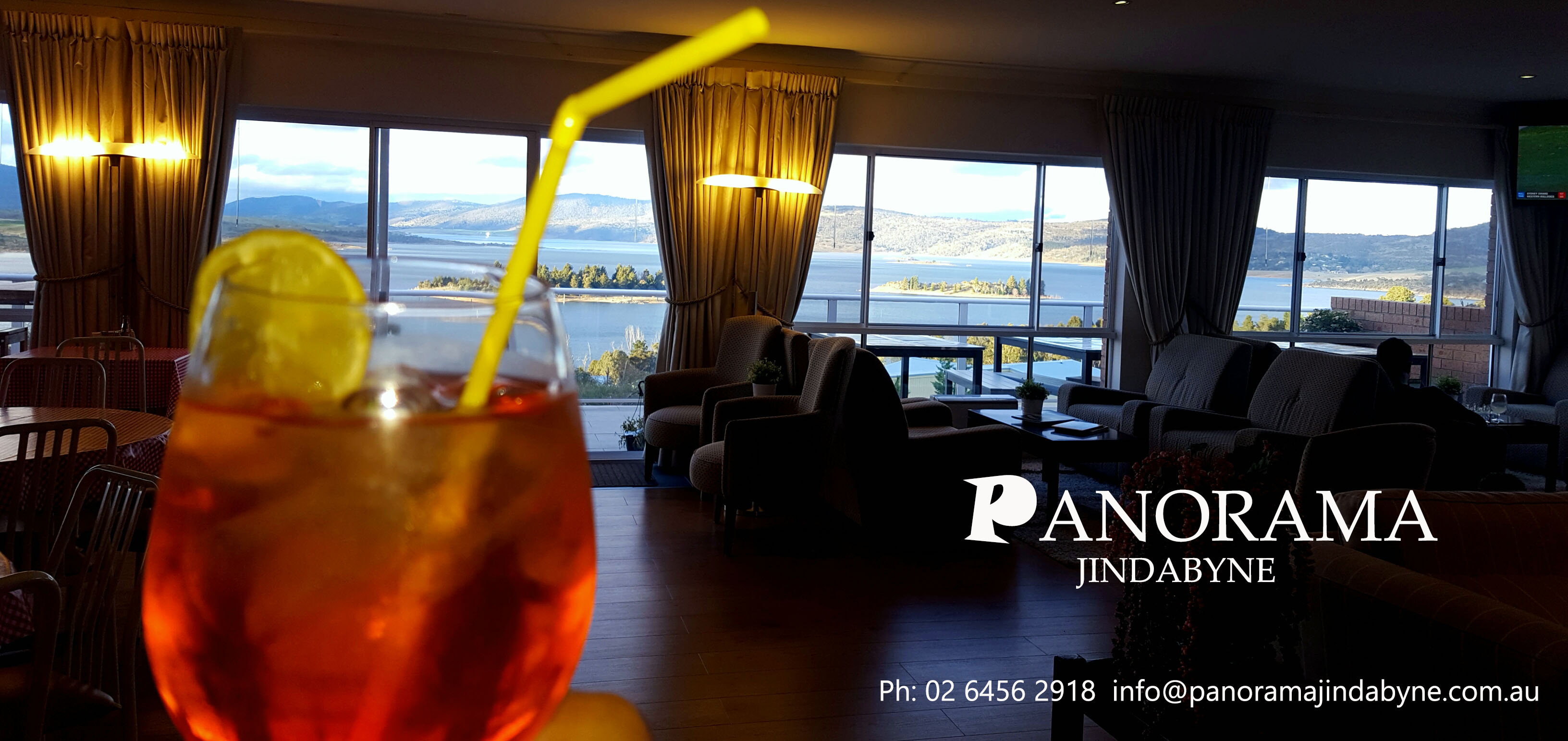 Function bookings are available for your special occasions here at the Panorama Jindabyne Hotel.
We have several areas which are suitable for celebrating your next social or work function event. We can accommodate groups from 25 to 110 people in either the bistro, lounge or restaurant, ideal for birthday dinners, reunion's, meetings, engagements, wedding or get togethers, or our spacious lounge and terrace areas which can cater for larger social and work gatherings. We offer a range of buffets , platters to help you celebrate your function event. Ask our friendly staff about hosting your next function here at the Panorama Jindabyne Hotel.
*Minimum 20 Guests*
Overlooking Lake Jindabyne, the best view in town.
It is a perfect place for your private function with hiring entitle building including Venue hire – Bar for your Celebratory drinks – 25 Rooms Accommodation
Panorama Cafe , Bar & Restaurant
Group Booking : A private party and special events (minimum 20 people) available by arrangement in Summer.
WINTER
Every Day Buffet Dinner : until 19th August 2017
Our large off-street car parking is available for 3 coaches or 26 cars
We have group and events packages available, catering for a large variety of requirements (find out more information about Group Packages).
We cater for many social groups – including, but not limited to:
Click here to see our group rates
Click here to see our "free of charge" (FOC) conditions for groups